Connecting Community and Creativity
Through the Art of Jewelry
I host jewelry making classes
open studio days and trunk shows all over the PNW. Check the calendar below to join one of our upcoming events or contact me to schedule your own!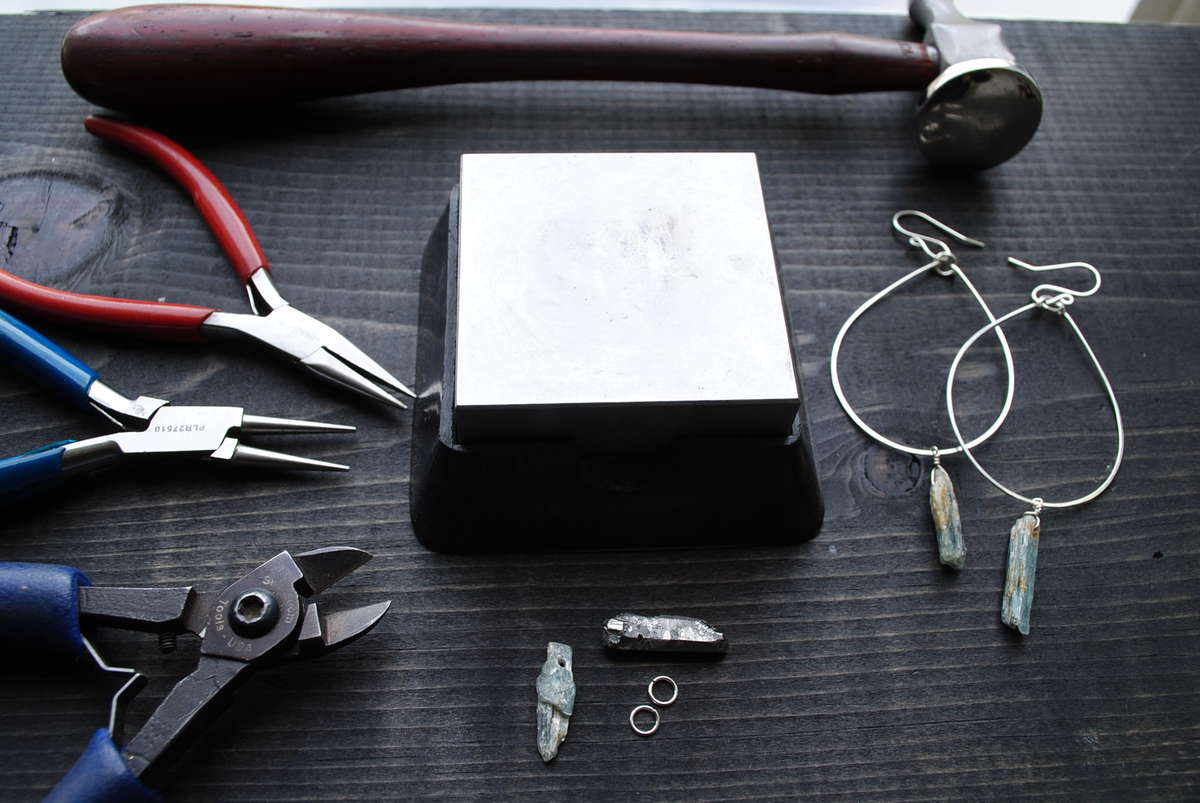 Learn To Make Your Own Hoop Earrings
You'll learn basic metalworking techniques to cut, file, hammer and bend wire. Creating your very own pair of teardrop hoop earrings and ear wires. We'll finish with wire wrapping stones and design ideas to make these hoops your own. You'll leave class with new skills, and hoops you'll be proud to say you made!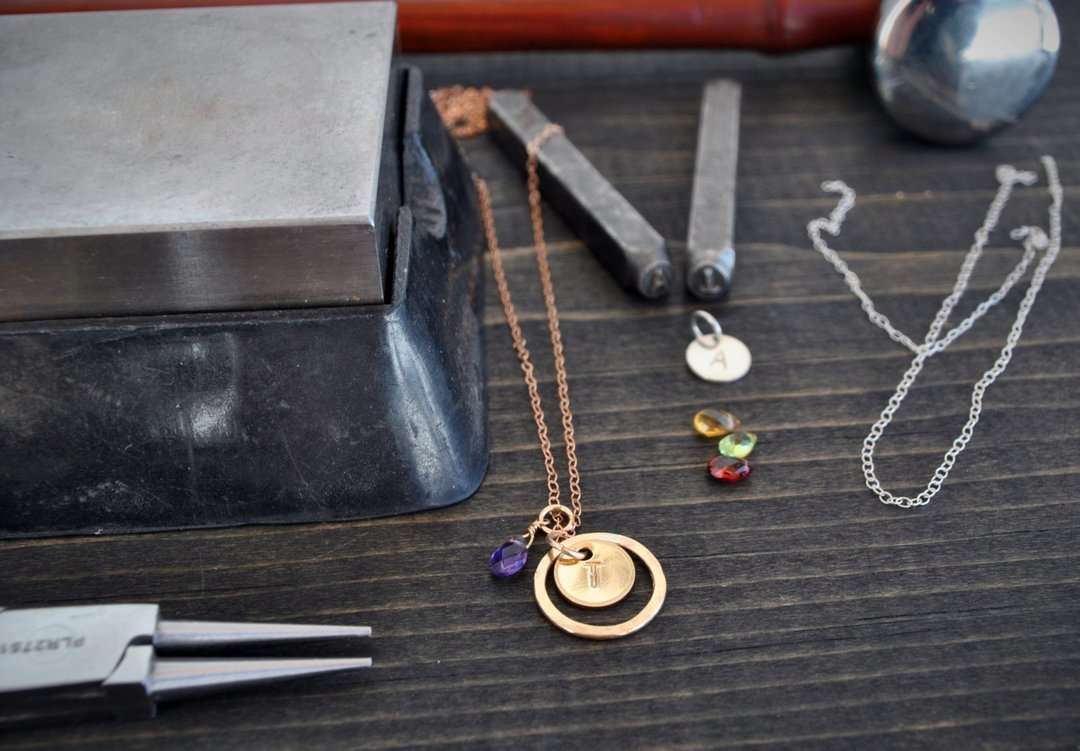 Stamp Out a Custom Initial Necklace
create your own personalized necklace from scratch! Working with stamps you'll create personalized tags and attach stones to create a unique custom piece of jewelry ready for giving or commemorating yourself.

This option is great for bridal parties, birthday parties, new mom parties or as a trunk show. Check the calendar or contact me to schedule a private event.
[ndnapps-contactform]
Reviews
"I've been lucky enough to attend two of Tiffany's jewelry classes so far and can't wait for more. Tiffany does a great job of making them fun while helping you create a beautiful piece. She explains each step and is always there to help. I feel like I'm not normally a creative person and don't attend many of the typical wine art type classes but actually feel creative in her classes. I highly recommend trying one of her classes out. Not only will you have lots of fun but you will have a beautiful piece to wear for a long time."